Molding Repair/Replacement
Let Us Repair or Replace Your Vehicle's Molding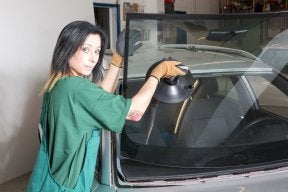 Car molding is used for both decoration and protection. In low-speed accidents, molding can protect your car from serious dents and scratches while it can also add a unique flair to your vehicle's appearance. If your car's molding has become damaged in an accident or has become worn down due to sun damage, Pacific Auto Glass offers molding repair and replacement services! We have assisted Ontario residents for more than 20 years and can help resolve all your auto glass-related issues.
Our technicians can repair or replace the following types of molding:
Interior trims
Drip rail moldings
Door edge guards
Body side molding
Depending on the extent of the molding damage and where you are located, we may be able to provide same-day services. We can also come to you via our mobile services if you cannot visit our Ontario auto glass repair shop. Contact our team at Pacific Auto Glass today at (909) 687-7995 for a free estimate!